The Best Healthy Appetizer Recipes
Do you need a light bite to serve for a dinner party or holiday get together? I've got some easy, healthy appetizer ideas for you! These are all delicious, healthier options and would be perfect for a pre-dinner snack or a cocktails and canapés night. Some of these options are lightened up favorites and others are creative new creations. Let me know your favorite healthy appetizer recipes in the comments below!
Muhammara is a delicious, lightly spicy dip that's originally from the Levant countries of Syria and Lebanon.
These baked stuffed squash blossoms are a delightful treat! They are creamy, tangy, and wonderfully floral.
These baked Cojita zucchini fries are a healthier way to enjoy crispy, crunchy, veggie fries!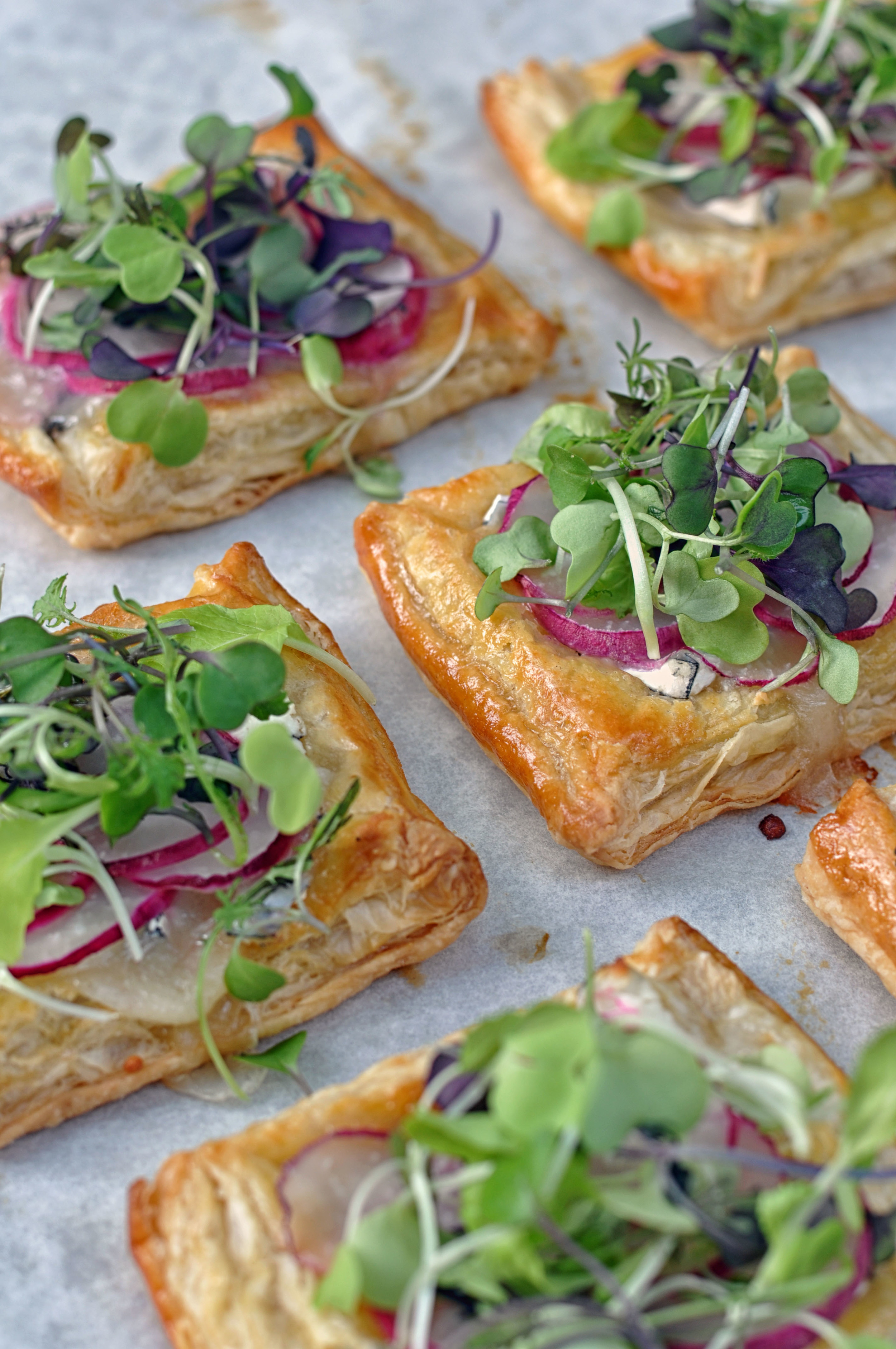 These mini puff pastry tarts with goat's cheese, radishes, and microgreens are delicious, peppery, and delightfully rich. They are a perfect appetizer or cocktail party pass around.
These gorgonzola grapes are rich and juicy - they're a perfect little appetizer bite!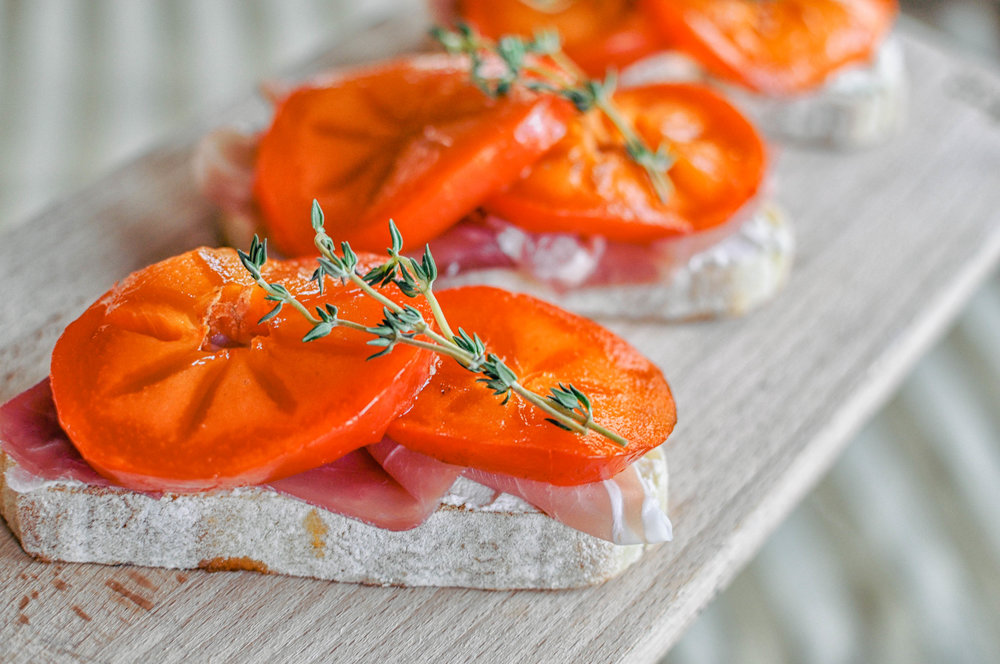 This simple recipe for persimmon prosciutto crostinis with homemade ricotta is a wonderful appetizer, snack, or light lunch.
This recipe for a potato and garlic dip, called skordalia, is a delicious snack or lunch. You can eat it with a crusty piece of bread or a bunch of fresh veggies.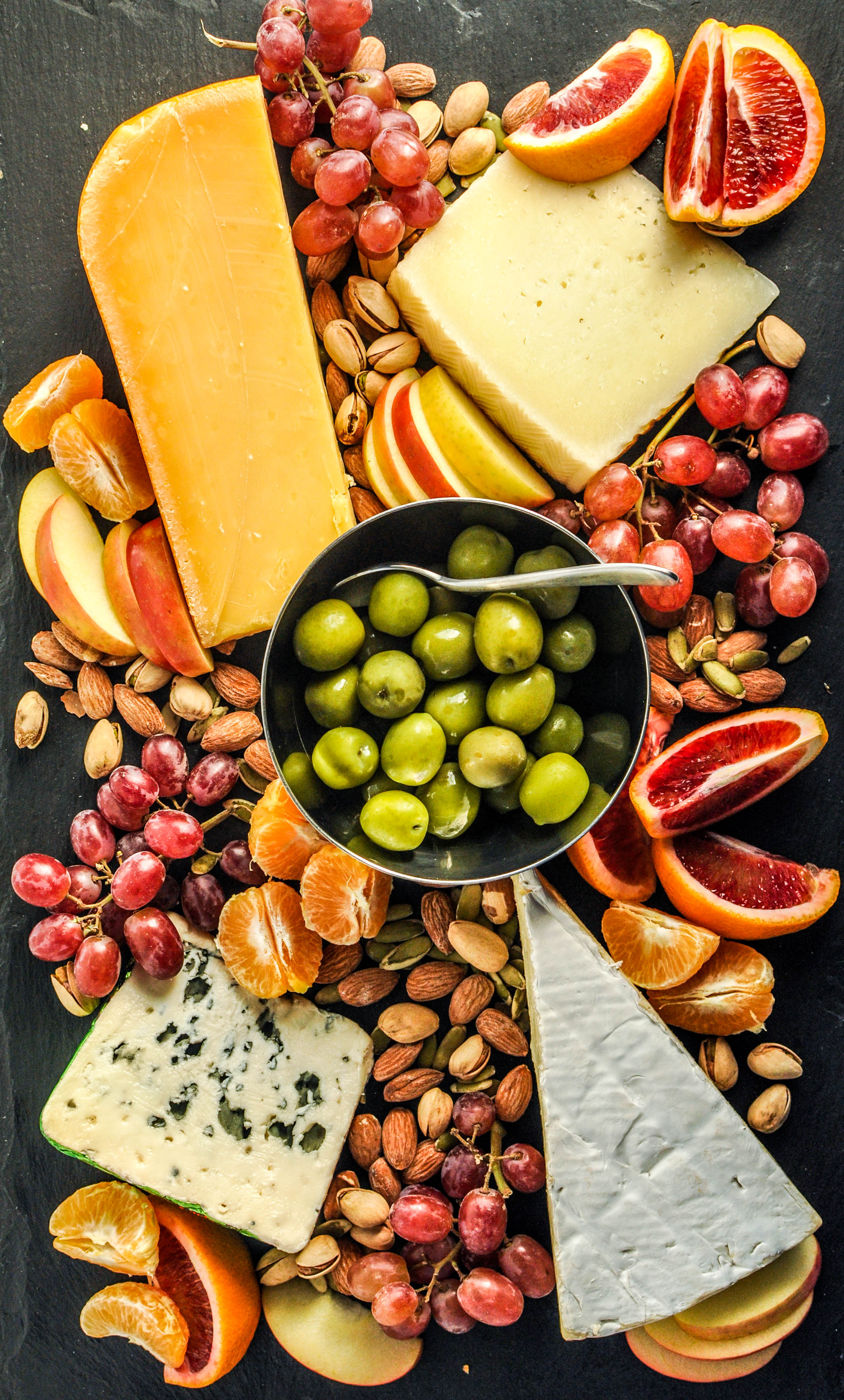 Looking for a way to wow guests at a dinner party or having your own Friday night cocktails and canapés extravaganza? I humbly suggest this epic grazing board.
I hope you enjoy these delicious, healthy appetizer recipes!