8 Guilt Free Desserts You'll Love
Sometimes you just need a little guilt free dessert recipe. Enjoying something sweet or chocolatey doesn't have to wreck your healthy eating plan or give you an overwhelming sugar rush. Choosing fruit forward desserts, with reasonable portion sizes, is an easy way to satiate your sweet tooth.
I hope you enjoy these quick healthy dessert recipes! Let me know in the comments below if you have any healthy dessert recipe suggestions.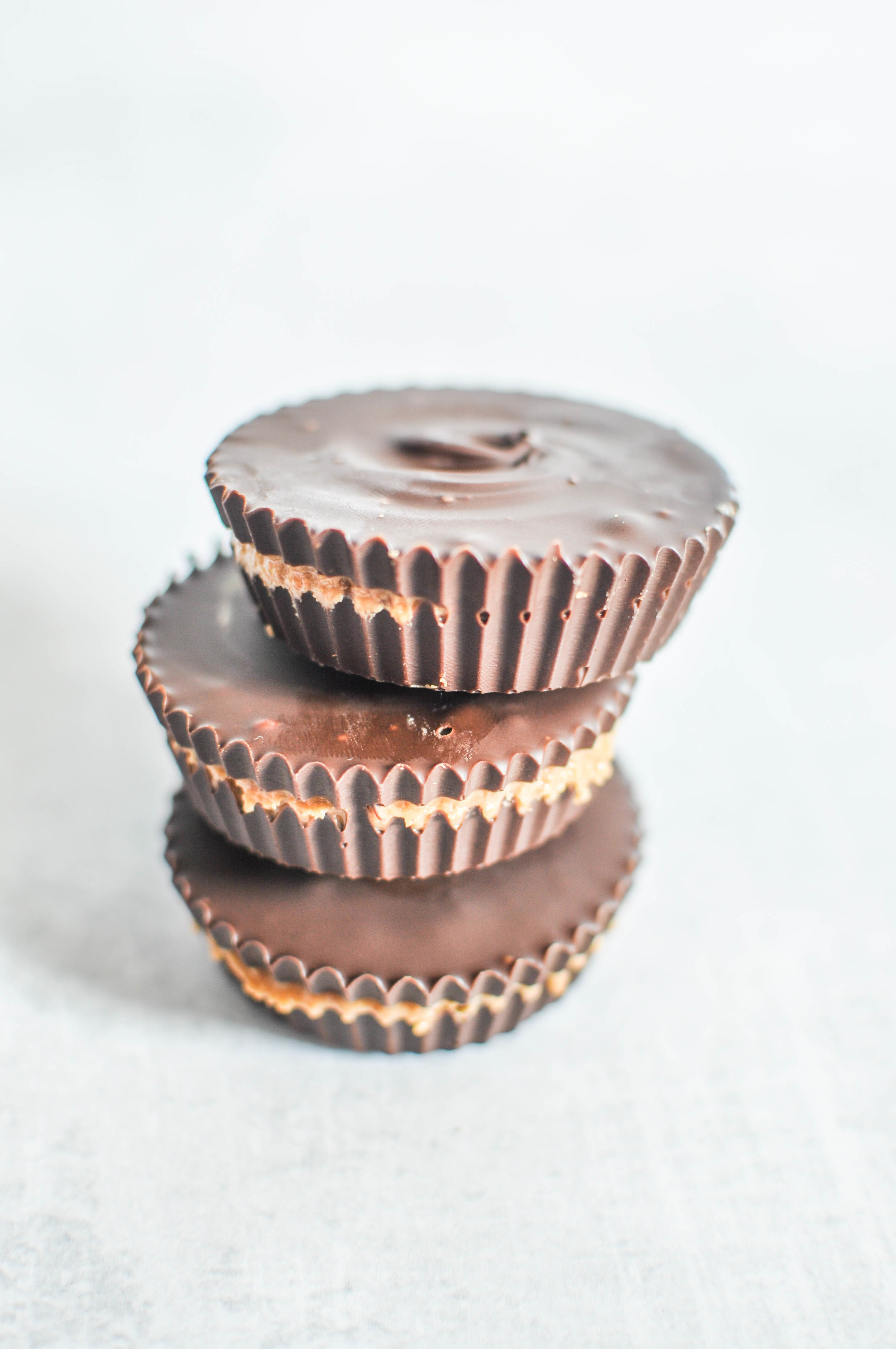 You are going to love this easy peanut butter cup recipe! They're ready in less than 15 minutes (I know, how is this even possible?) and they taste great.
This pomegranate dark chocolate bites recipe is ridiculously simple, but I'd feel guilty if I kept it all to myself. We are talking three very simple ingredients, minimal prep time, and maximum flavor.
These delicious fruit and nut dark chocolate bites are a healthier way to enjoy a chocolatey dessert! They're easy to make and require only a few simple ingredients.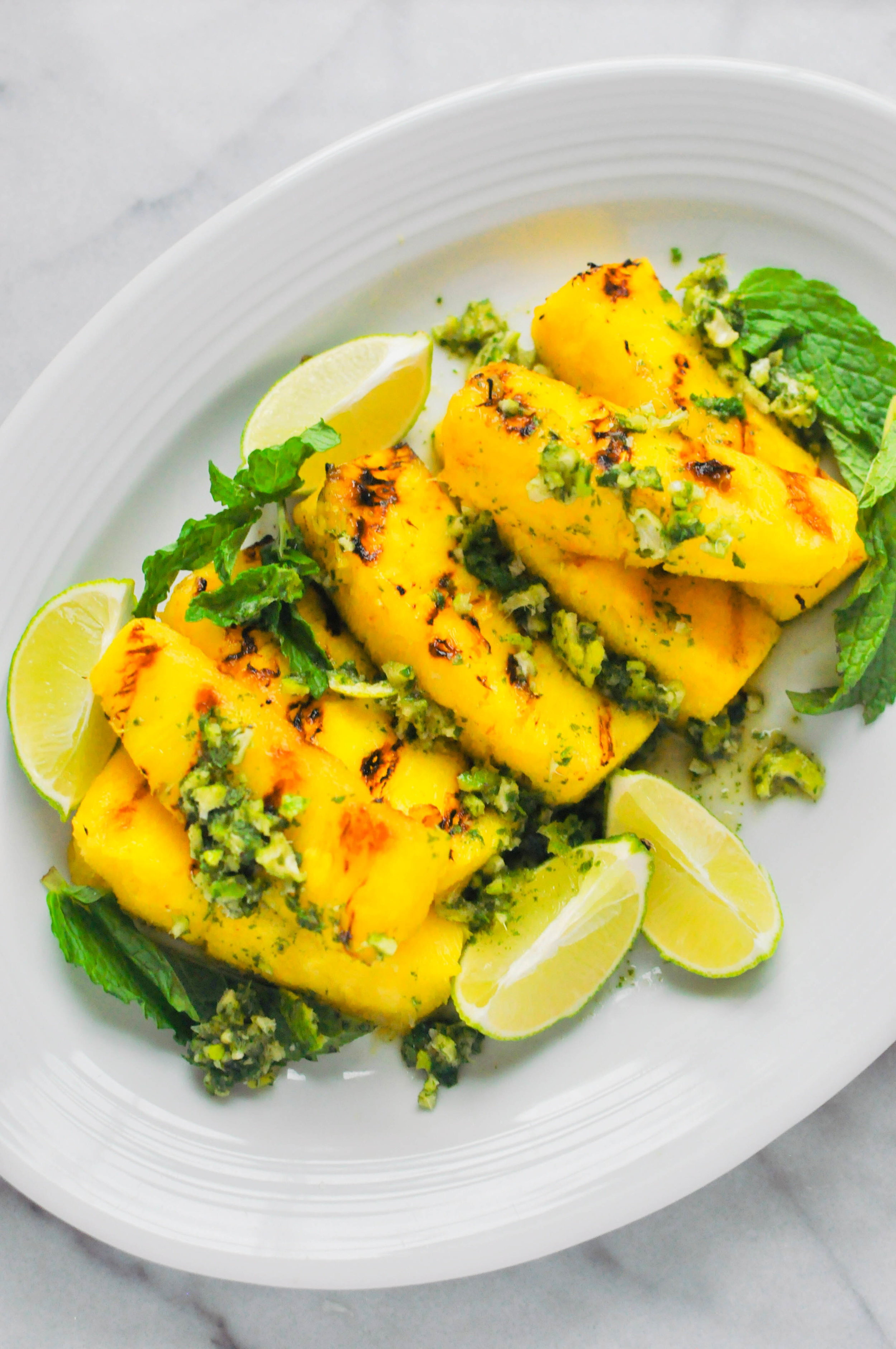 This grilled pineapple recipe with minted lime sauce is a gorgeous, simple dessert that makes an already delicious fruit really shine. The grill caramelizes the pineapple to make it super sweet and deeply flavorful. The citrus sauce balances it out with a jolt of tanginess.
I can't stop eating these peanut butter stuffed dates that are coated in dark chocolate and nuts. Can not stop.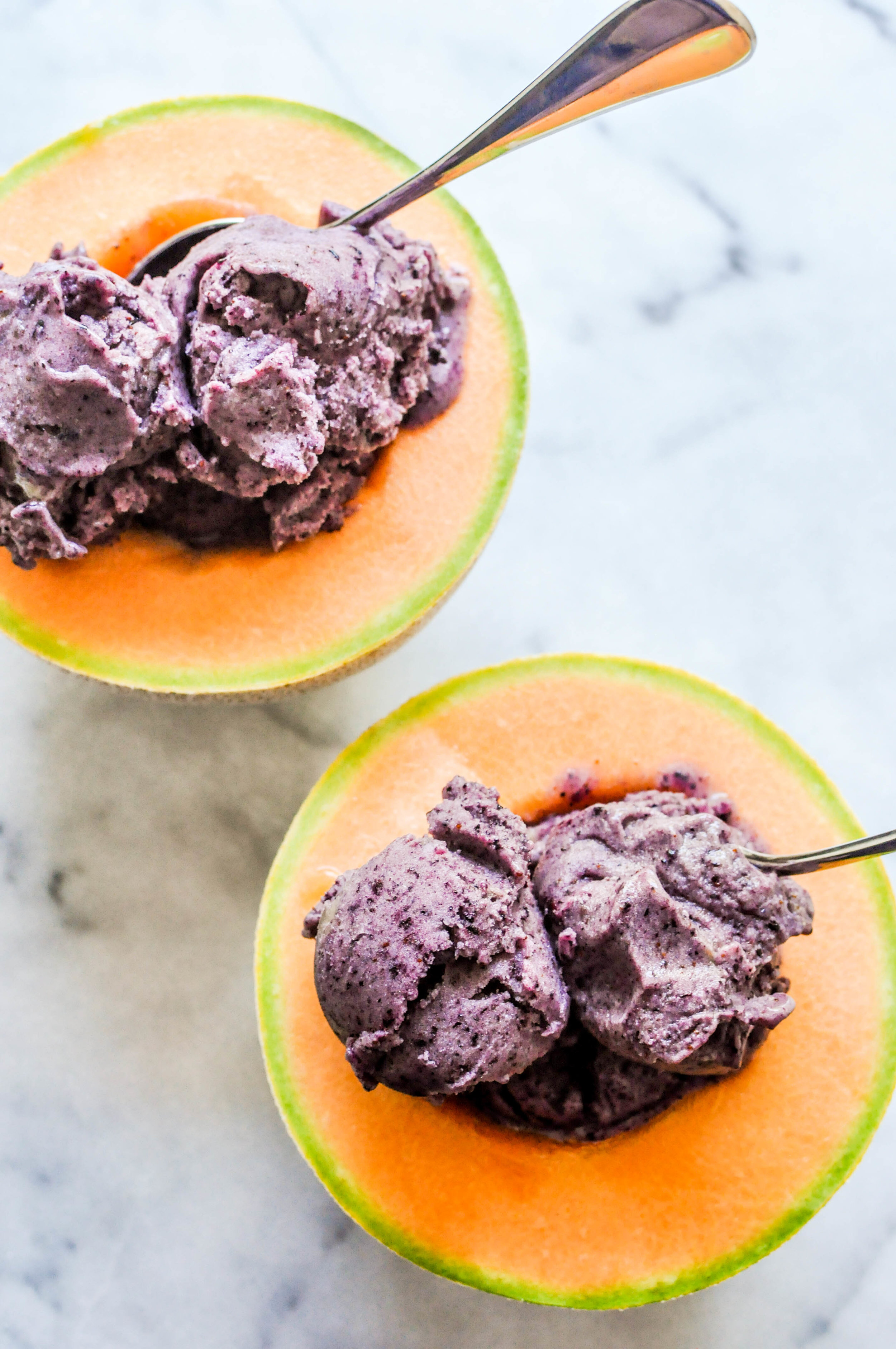 This blueberry nice cream with almond milk in a cantaloupe bowl is a delicious and healthy snack or dessert.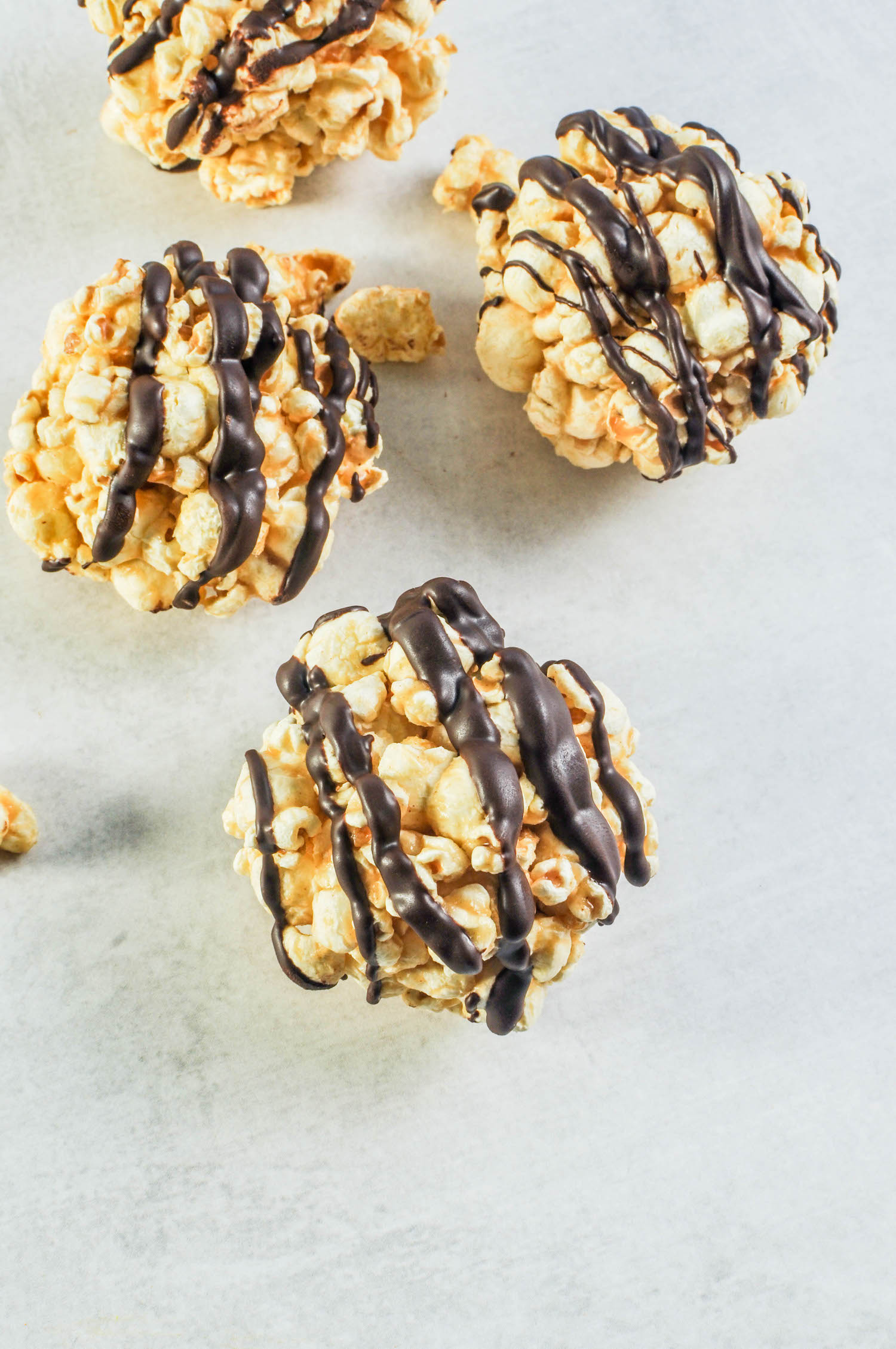 These healthy dark chocolate popcorn balls are a delicious, healthy dessert recipe! If you like popcorn, dark chocolate, and peanut butter - then these little treats are for you.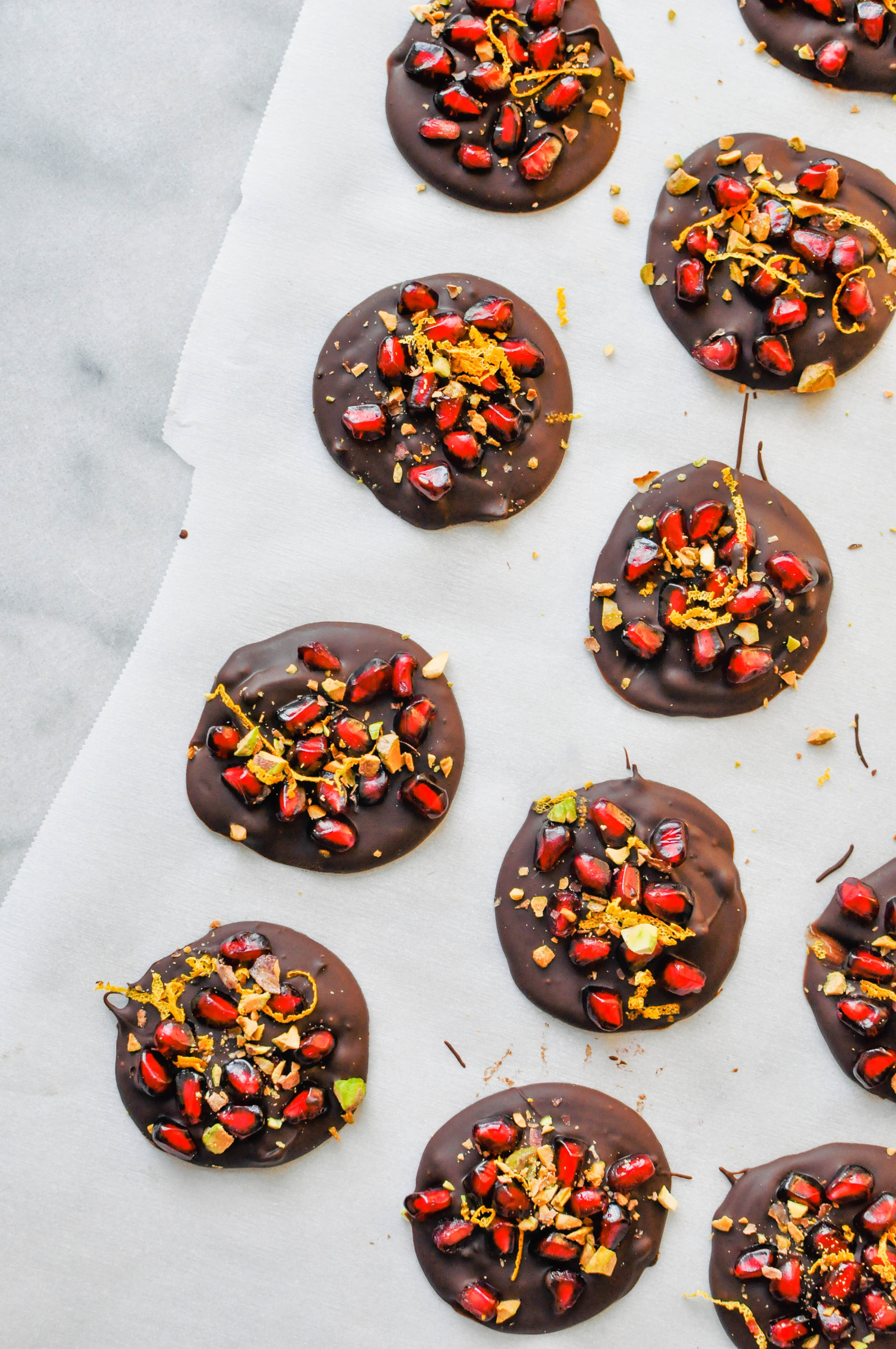 These healthy dark chocolate treats are a ridiculously simple recipe. They're topped with pistachios, pomegranate seeds, and orange zest.