8 Healthier Pasta Recipes You Should Make Tonight
One of the easiest ways to get dinner on the table is to make pasta! It's delicious, pairs well with many flavors, and can be a healthy meal (if you add the right ingredients). Here are 10 healthy pasta recipes that are perfect for dinner tonight - many of them are recipes full of veggies, chicken, and other good stuff. They're great for families with kids or for serving a large crowd as pasta dinners tend to be cheap + filling.
Quick and Easy Healthy Pasta Recipes
Pasta alla Norma is a classic, Sicilian dish that is full of rich flavors. The roasted eggplant and the slowly cooked tomato sauce are an incredibly satisfying combination.
The sauce is made from sautéed onions, crispy pancetta, garlic, and tomatoes. Topped with parmesan and herbs, this dish is versatile (it works with any pasta type), hearty, and perfect for a night when you want to eat a real meal but don't have hours to cook.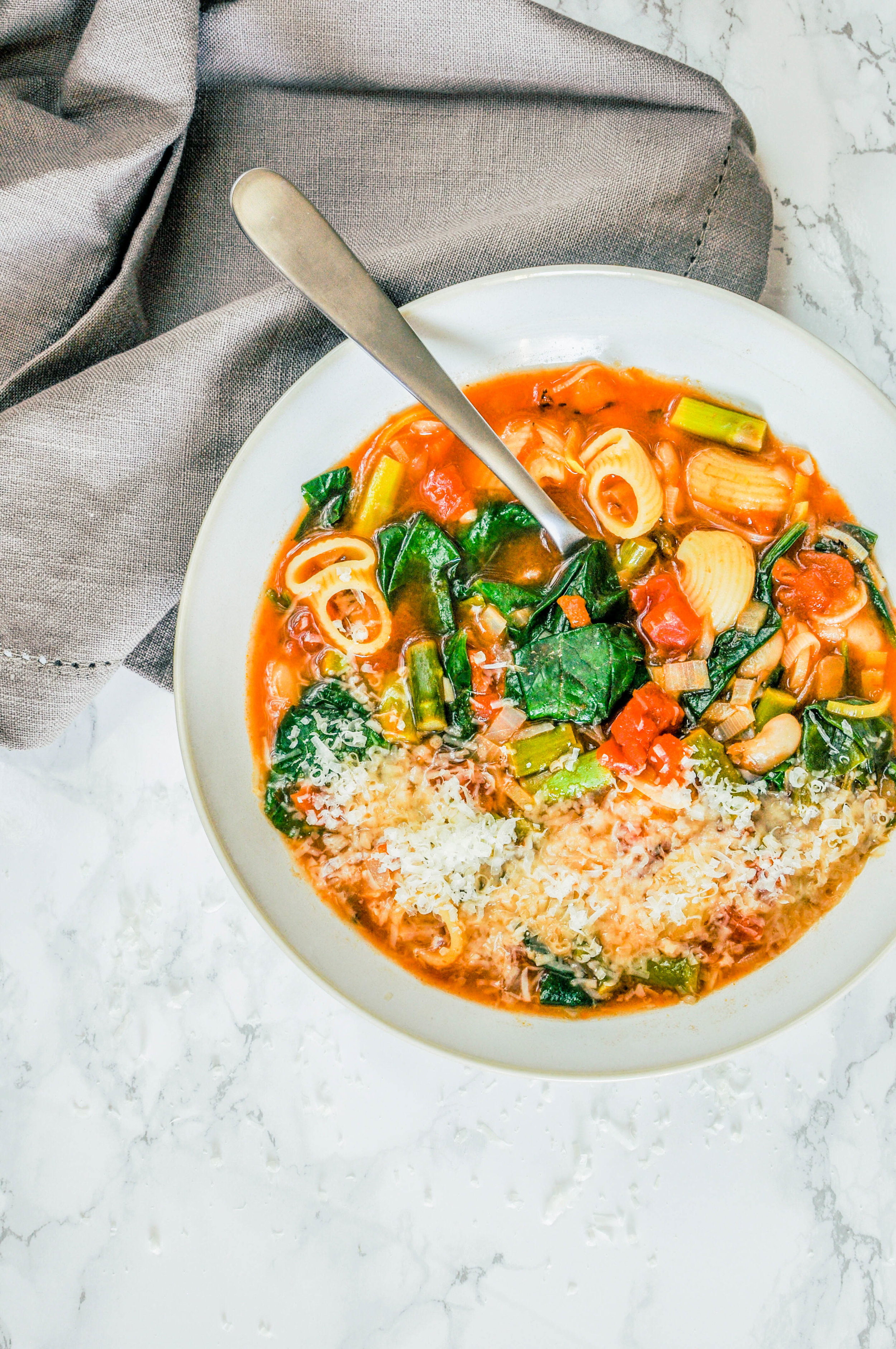 This hearty, one-pot pasta and veggie soup is a delicious celebration of spring vegetables. Asparagus, spinach, and leeks all shine in this vegetarian minestrone soup. It's easily made vegan by removing the cheese garnish.
This easy lemon chicken pasta is full of flavor! It's a delicious, weeknight meal that you will love. The bright flavor of the lemon, mixed with the subtle leeks, spinach, and parmesan is unbelievably good!
This Israeli couscous salad with zucchini, mozzarella, and tomatoes is hearty and full of bright flavors. It's a delicious side dish or lunch option.
This delicious orzo salad with shredded chicken, bell peppers, olives, and a wholegrain mustard dressing is a great weeknight meal.
I did not invent the spinach artichoke combo, but that should not dissuade you from making this delicious recipe.
Combining butternut squash, cheese, and pasta - what could be more perfect? I hope you enjoy this butternut squash macaroni and cheese recipe - it's multi-step, but it comes together quickly.