Healthy 30-Minute Meals You'll Love
You probably love to cook (I do too!), but sometimes you need to whip together a quick meal. You want it to be healthy and you don't have much time to spend on it - enter the 30-minute meal.
These recipes all come together in under thirty minutes - they're healthy, chock full of produce, and easy. Some are easy chicken recipes, some a vegan and vegetarian meals, and others are delicious fish recipes.
They're all healthy 30-minute meals you'll love! Enjoy!
This spinach and feta stuffed salmon recipe is a delicious, healthy meal for four - ready in less than 20 minutes. This is an easy recipe to throw together, but it's full of flavor!
This delicious Cara Cara orange salmon and lentil bowl is an awesome, healthy weeknight meal!
This delicious orzo salad with shredded chicken, bell peppers, olives, and a wholegrain mustard dressing is a great weeknight meal.
This easy lemon chicken pasta is full of flavor! It's a delicious, weeknight meal that you will love. The bright flavor of the lemon, mixed with the subtle leeks, spinach, and parmesan is unbelievably good!
This Mediterranean chicken salad is everything you need in an easy, quick weeknight meal. It's full of delicious flavors - artichokes, bell peppers, beans, chickpeas - it has everything.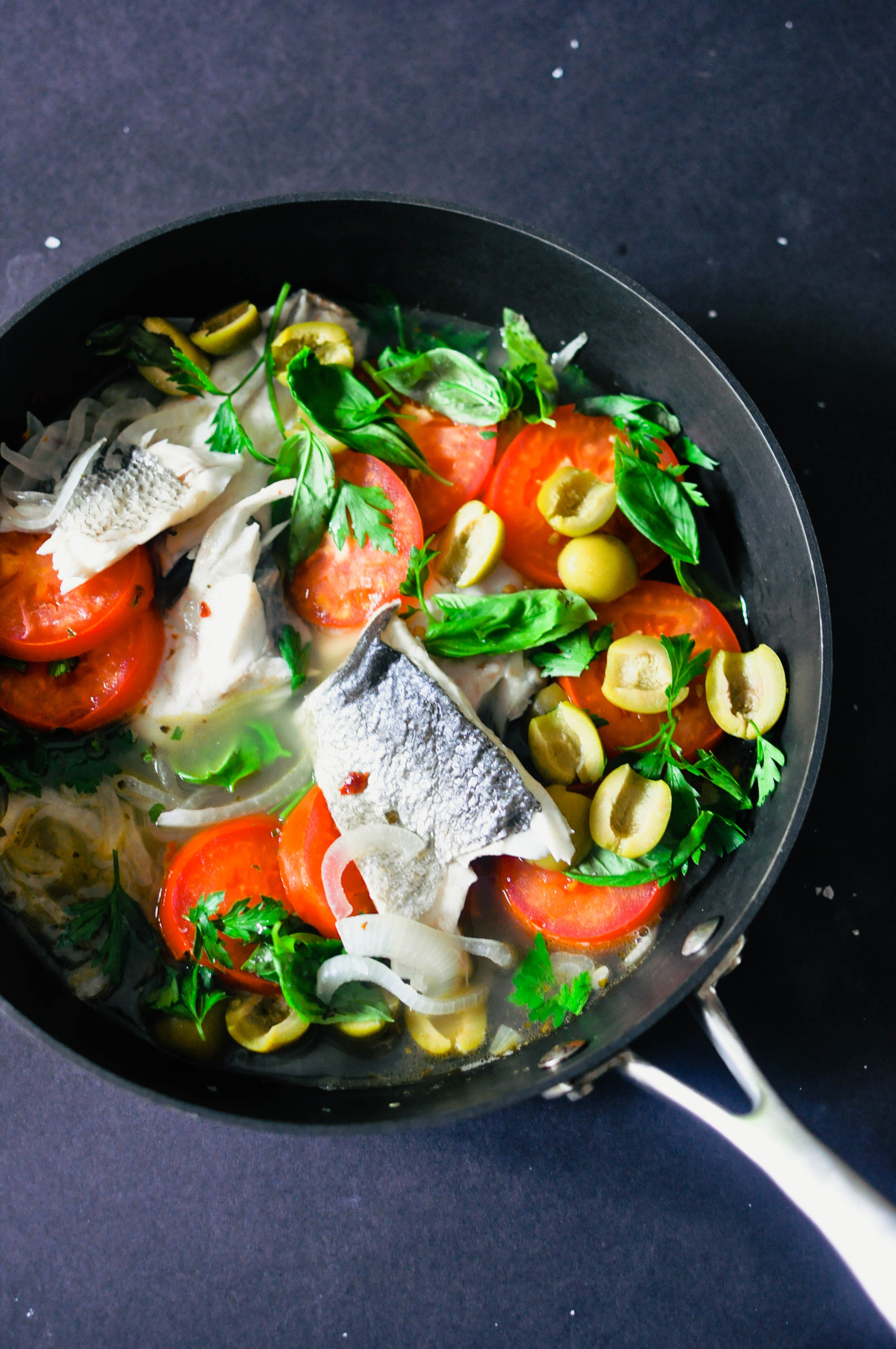 This poached sea bass recipe is one of my favorites! It's full of flavor - the delicate fish, the briny olives, the aromatic wine, and the fresh herbs all combine to make this an amazing meal.
This Israeli couscous salad with zucchini, mozzarella, and tomatoes is hearty and full of bright flavors. It's a delicious side dish or lunch option.