Easy & Simple Zucchini Recipes
I think you'll love these easy, simple zucchini recipes. This list includes recipes for low-carb meals, vegetarian dishes, healthy snacks, and delicious salads. If you need an easy healthy zucchini recipe to use up all your summer squash or if you're just in the mood to enjoy some delicious summer produce, I think you'll find a recipe on this list to try!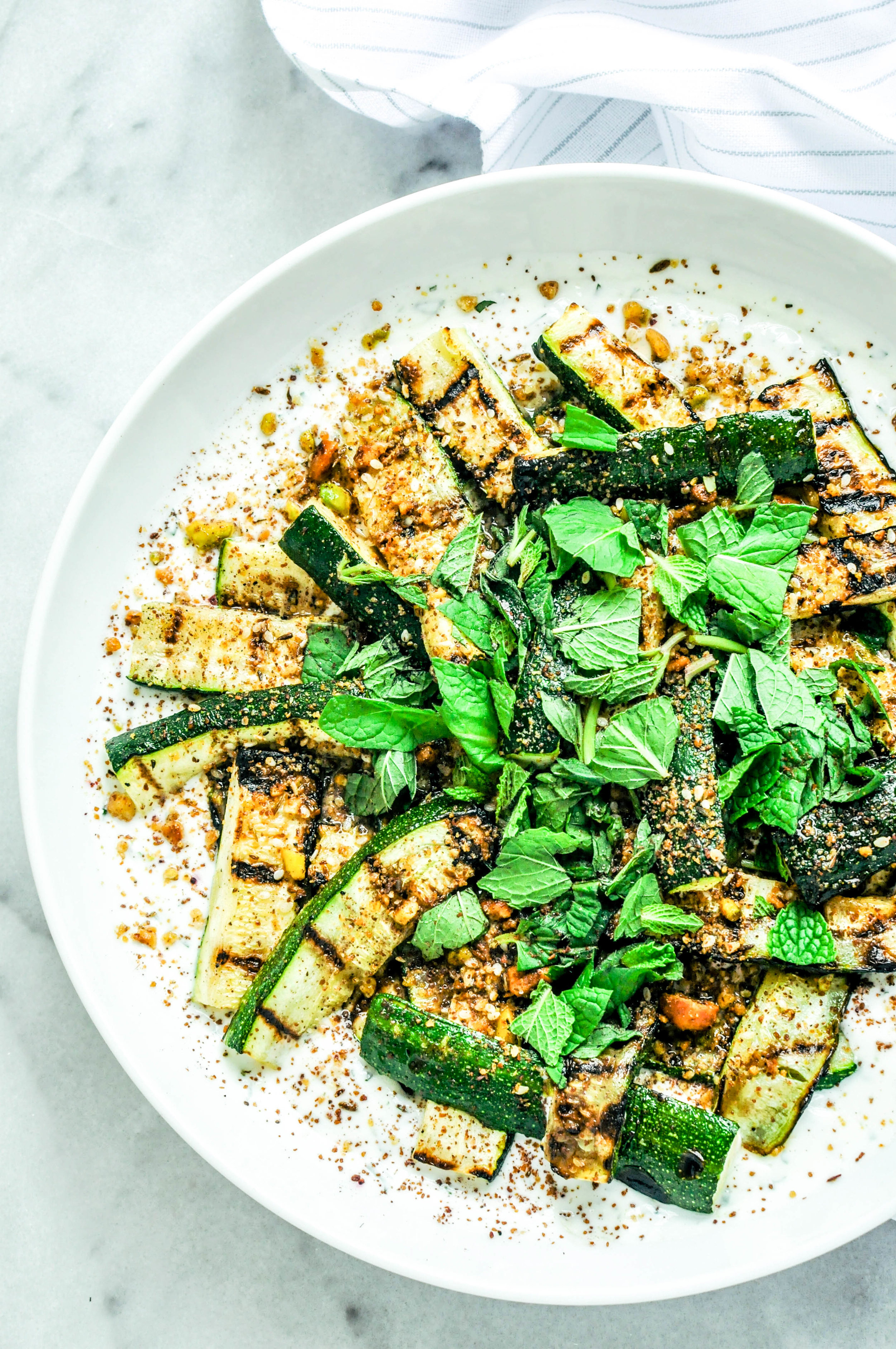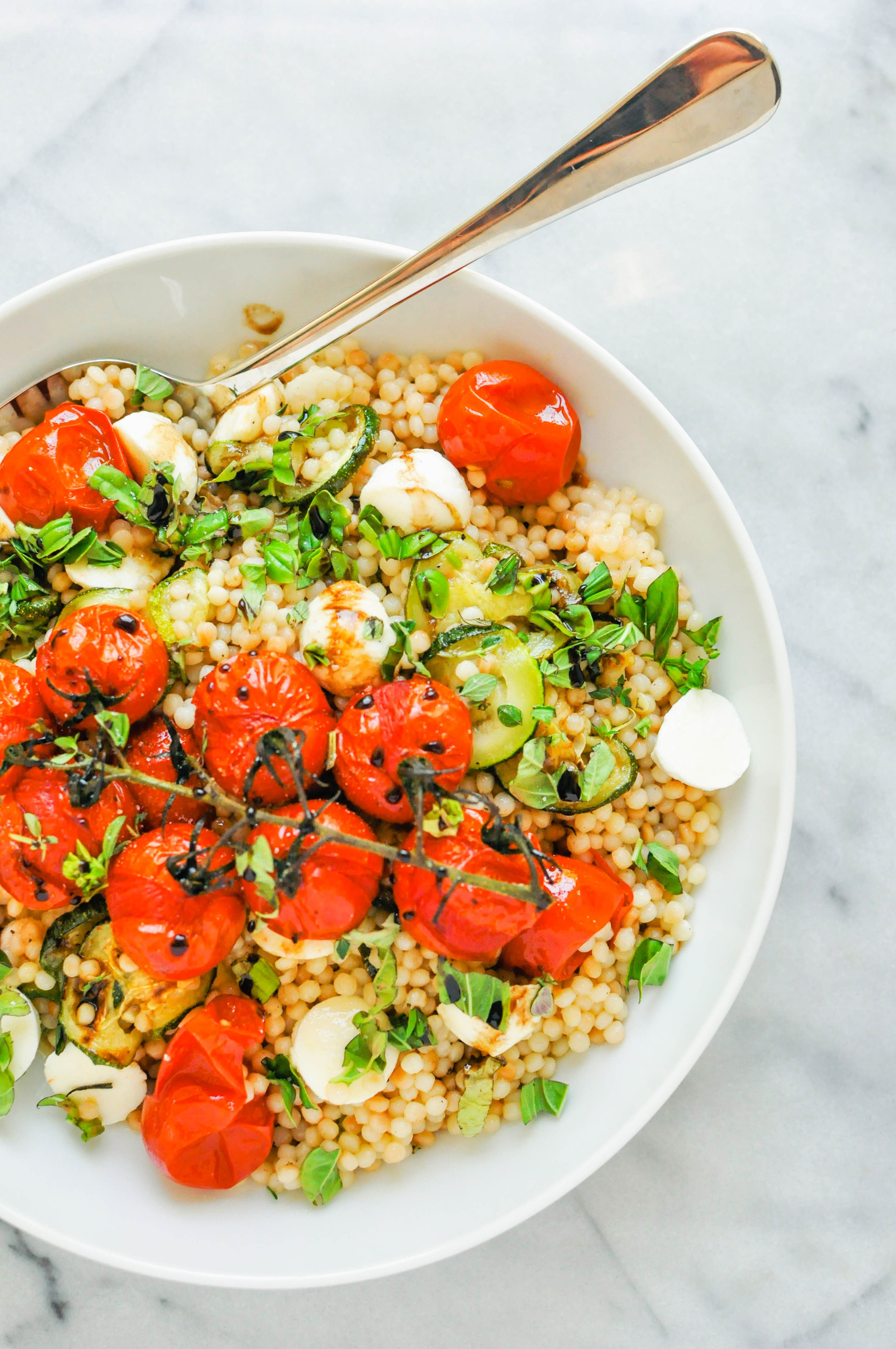 This Israeli couscous salad with zucchini, mozzarella, and tomatoes is hearty and full of bright flavors. It's a delicious side dish or lunch option.
All your Zucchini Questions Answered
What's the difference between summer squash and zucchini?
Zucchini (or courgette) is a type of summer squash, but we usually associate summer squash with the yellow squash (or straightneck squash) that has a larger bottom and tapers near the top. Summer squash varieties also include pattypan squash, cousa squash (the small Middle Eastern marrow), trombonchino, and crookneck squash.
How do you choose the best zucchini?
When choosing zucchini, look for the vegetable to be thin, heavy for its size, not overly long, dark green, and unblemished. When zucchini grows to be too large, the seeds become too mature/large and the flesh dries out - while it might be fun to grow monster zucchini - they just don't taste as good!
What's the best way to store zucchini?
The best way to keep zucchini and summer squash is in the vegetable drawer in the fridge. Don't wash it before storing it and keep it cool and dry. It should last for 5 to 7 days and will start to noticeably shrivel when it's not at its best.
When is zucchini in season or at its very best?
Zucchini is usually sold in grocery stores year round, but its peak season is June through August.